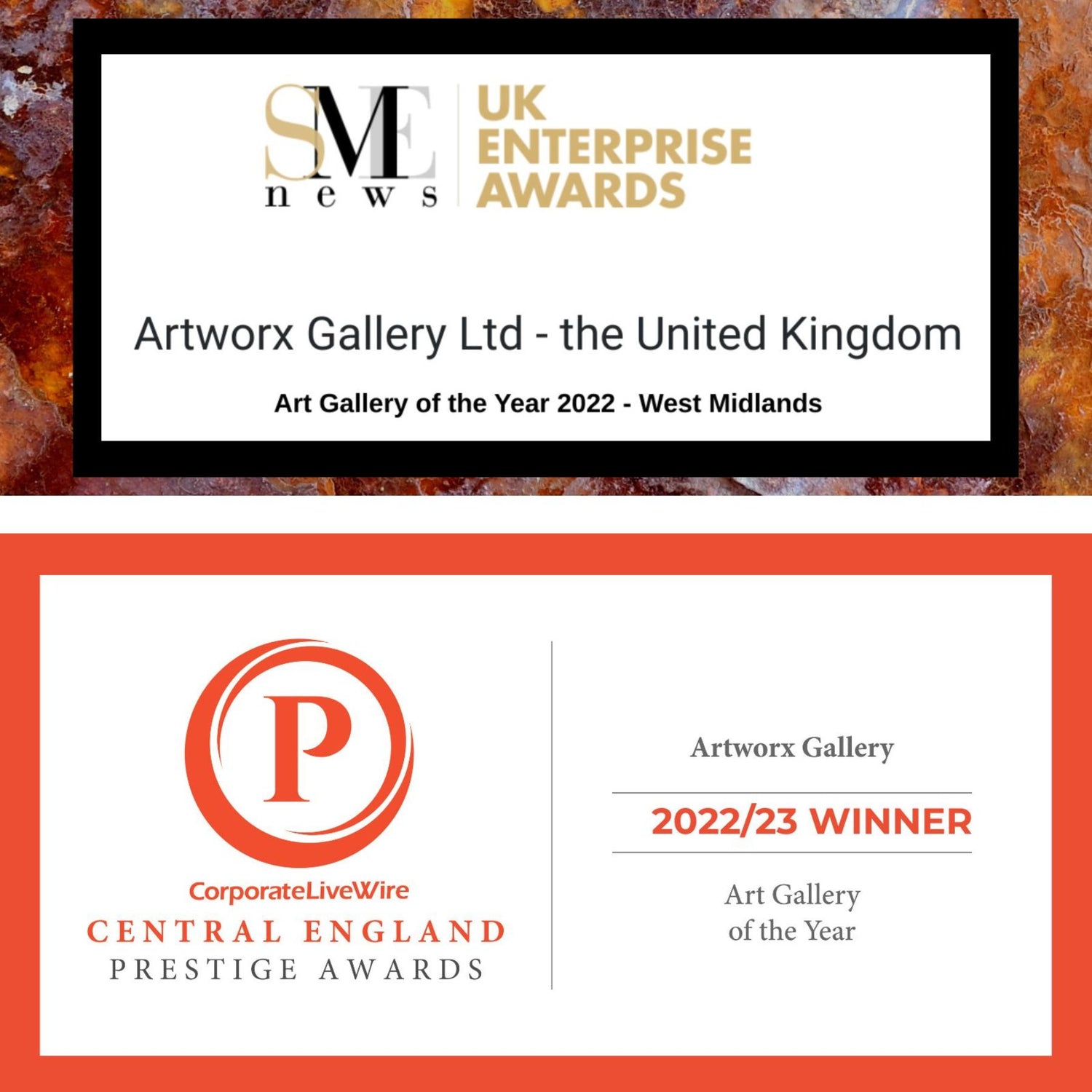 Welcome
We're an award-winning independent fine art gallery set in the beautiful and historic market town of Newport, Shropshire - as a family-run business we pride ourselves on outstanding customer service ... with a smile of course 😀

Over the years you've been amazing at recommending and supporting us and we're so humbled by the awards that have come our way - thank you all so much!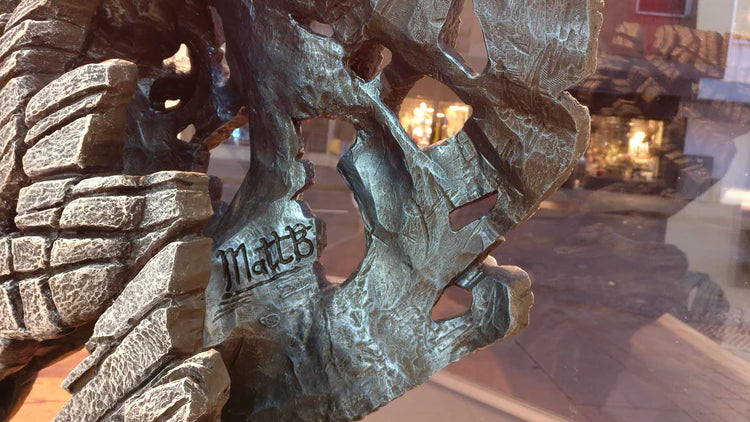 Eclectic
We specialise in original and limited edition pieces of beautiful art and quality prints and also carry ranges of ceramic art and sculptures from local designers

Our premier range is the amazing Edge Sculpture which is made here in Shropshire and sold world-wide - we're so very proud to be their HOME gallery

Connected
We have links to artists and artwork from all major publishing houses so if you're an established collector we'll be able to help you develop your collection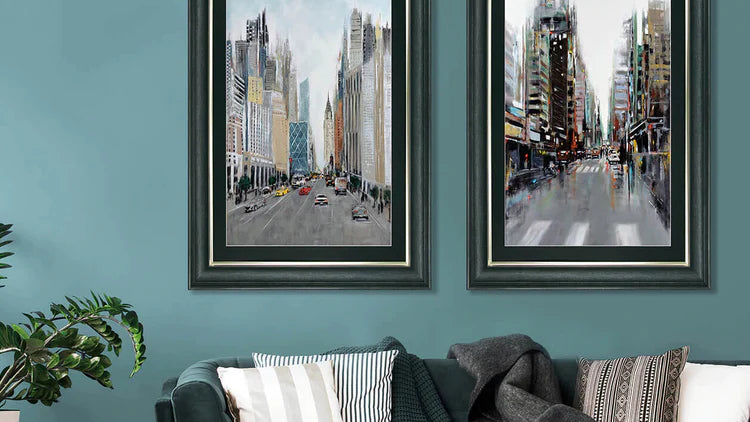 Independent
As an independent gallery we can choose what to display and we have art to suit all budgets and styles - we stock affordable ranges of framed quality prints alongside gorgeous original paintings

Our helpful website allows you to search and filter for your ideal picture - give it a try, how about a cityscape with a grey frame?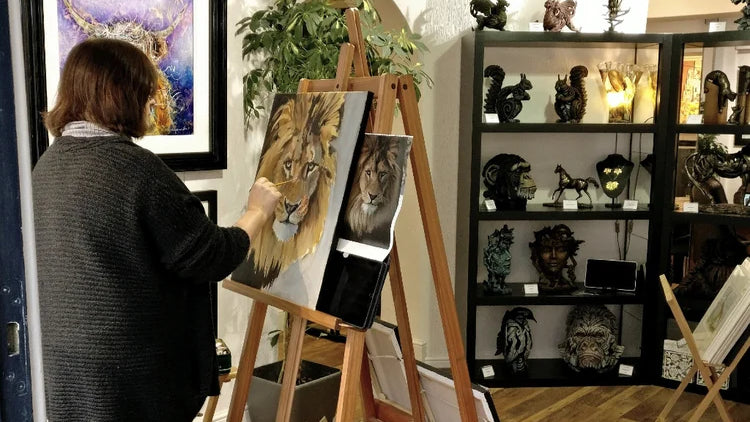 Local
We pride ourselves on being an independent gallery with a community feel and delight in finding and showcasing local artists and designers - you might even find the occasional artist hard at work at their easel by the fireplace

We're always looking at exciting new ways to promote our beautiful market town - we're working on a new range of Newport pictures ... and who knows what's next, the sky's the limit!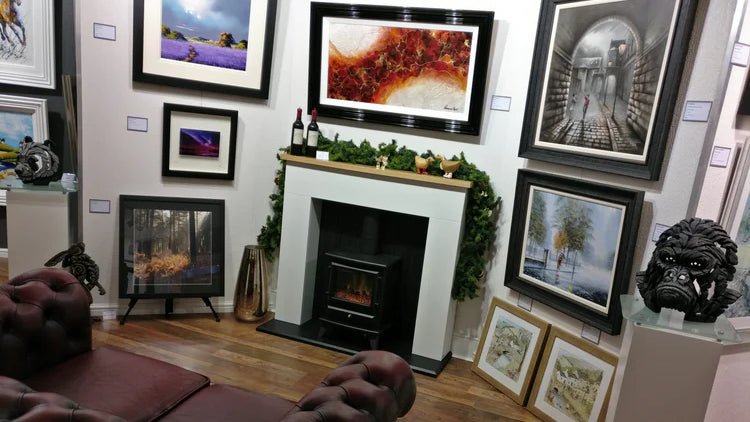 Browse
You're very welcome to pop into the gallery, relax in front of our flickering fire and browse our catalogues

For the more technically minded you can use our gallery touch screen to browse our website - launch straight in or ask for a guided tour, it's up to you!
We look forward to seeing you soon ... Julie and Chris